PRO Falcon Saddle
Stainless
Flat shape, best for very flexible body geometry
Lightweight EVA padding for optimal support and comfort
Smooth PU material to minimize friction with cycling shorts
Easily fits accessories like the PRO camera mount, fender etc.
Stiff and lightweight carbon reinforced polymer inmoulded construction
Where to buy
Jump to specifications
BUILT FOR THE HUNT
Hunting season is open and our Falcon saddle is built for it. The flat shaped design is ideal in the hunt for the first place. It gives you stability for those high-speed descents and allows you to move along your saddle when optimal maneuverability is required. So you decide: are you the prey or the hunter?

Co-Creation
At PRO we have a simple mission: To work together with the best people in the world to make the best products in the world. That's why we work with the best riders, designers, engineers and Bikefitting.com to co-create the products you use.

State of the art Technology
Our Falcon saddle is developed with the most innovative technologies available in the market today. Watch the video below to see how we get the best out of you. 

This website uses cookies to improve your experience.
FIND YOUR BEST RIDING SADDLE
Find your perfect saddle in just a few steps with the renewed PRO Saddle Selector. Based on a series of questions regarding body geometry and riding style, the PRO Saddle Selector helps accurately guide you to the perfect saddle. Simply walk through the questions. The PRO Saddle Selector does the rest.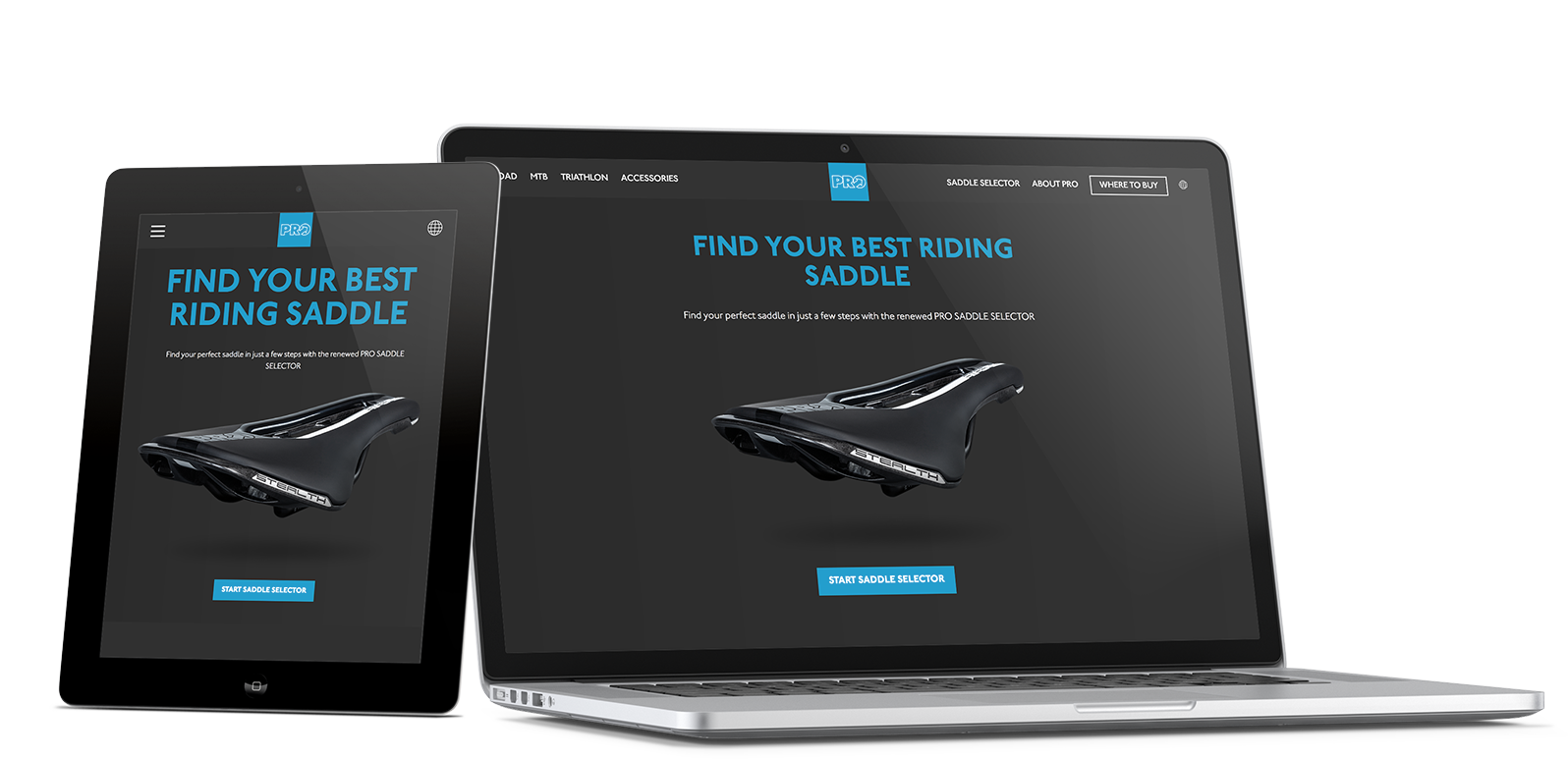 FIND A LOCAL DEALER
Want to know where to buy your new saddle?
PRO Falcon Saddle
| | | | | |
| --- | --- | --- | --- | --- |
| PRSA0211 | Falcon saddle | 142mm | 213 gr | Rail: 7mm x 7mm |
| PRSA0212 | Falcon saddle | 152mm | 223 gr | Rail: 7mm x 7mm |
| PRSA0213 | Falcon Anatomic Fit saddle | 132mm | 200 gr | Rail: 7mm x 7mm |
| PRSA0214 | Falcon Anatomic Fit saddle | 142mm | 209 gr | Rail: 7mm x 7mm |
| PRSA0215 | Falcon Anatomic Fit saddle | 152mm | 218 gr | Rail: 7mm x 7mm |
Download manual
GREAT VALUE FOR A HIGH-PERFORMANCE (LIGHT AND STIFF) SADDLE WITH DIFFERING WIDTHS TO SUIT YOUR NEEDS.

cyclist.co.uk